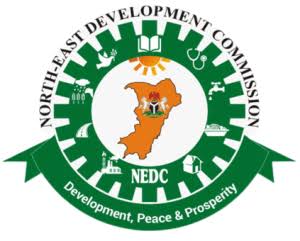 The Northern Transformation Agenda (NTA) has praised the efforts of President Bola Tinubu towards rehabilitating and rebuilding the North-East sub-region.
In a statement signed by Patriot Salisu Luqman, the group said the President demonstrated his love for the people of the zone with his selection of the board of the North East Development Commission (NEDC).
In particular, Luqman said the reappointment of Mohamed Goni Alkali as the Managing Director affirms President Tinubu's penchant for hard work, capacity and integrity.
He said having overachieved in his first four years, Alkali's return didn't come as a surprise to many, especially those he provided succour to by helping to reintegrate them back into society.
Luqman said Goni has continued from where he stopped, implementing his well-designed blueprint for the North-East to cope with the fuel subsidy removal.
Under Goni, he added that the NEDC is strategically assessing, reviewing, and implementing key crucial programs that will drastically ameliorate the poverty matrix in the North-East Region.
Luqman said the NEDC's interventions have touched many aspects including agriculture, education, job creation/ entrepreneurship, health, infrastructure and many others.
"The Commission is planning to build a mental health support centre for victims of Boko Haram insurgency in the Federal Neuropsychiatric Hospital in Maiduguri. This is highly commendable," he said.
" A fully equipped ambulance and N2 million cash was recently given to the management team of the General Hospital in Marama Town of Hawul local government area of Borno State.
"Over 60 Electrical Technicians (linesmen) from across the six states of the North-East were recently trained also.
"8,000 traders whose goods and services were destroyed following the February 26, 2023 fire inferno that erupted at the Maiduguri Monday Market, Borno state have been compensated.
"These and many others have been achieved by Goni in less than three months. This is a man who clearly wants a better life for the people.
"Recently, he led board members to an impromptu on-site inspection of multi-billion naira projects in Bauchi State, including 300 housing units and a mega school in Dungal Village along Jos road.
"Goni expressed dissatisfaction at the pace of the job. We believe that with men like him, Tinubu will fulfill his Renewed Hope Agenda."