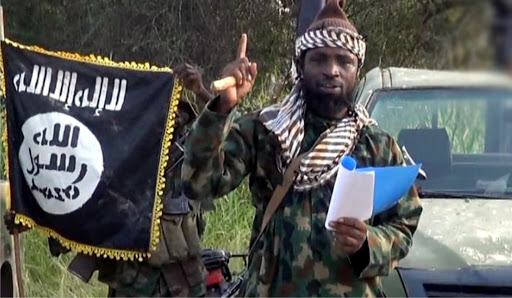 At a time when he is running from one camp to another to evade capture by soldiers that are hot on his trail, a foreign funding of €5 million from an international NGO has set the leader of Boko Haram, Abubabakar Shekau on a war path with some of his key commanders, as they accuse him of greed and unilateral decision making in how the funds should be shared.
Verified intelligence reports indicated that the International NGO, which operates in the northeast and with affiliations in other parts of the country informed the Boko Haram leadership of the receipt of the funds on their behalf with an advisory that disbursement will follow "previous channels and beneficiaries' templates."
Sources familiar with development in the war against terrorism in the northeast confirmed that the NGO in question would usually credit arms suppliers on behalf of the terror group using fronts, proxies and convoluted cut-outs that distances it from terrorism financing. It will then retain its handling fees and costs for providing relief materials and medical treatment to wounded terrorists while transferring the balance to the terrorists using similar channels as those for paying arms dealers.
There has been no mention of the organization or third-party country that made the €5 million available.
The outstanding amount to be remitted to the terrorists is now a subject of contention between Shekau and his key commanders. One of the sources revealed that "Shekau is hiding because some of the boys, who are angry over how he is handling the money, have threatened to kill him before the government troops get him."
The Boko Haram leader is reportedly interested in using a chunk of the money for recruiting mercenaries as replacement for the fighters that have been killed in recent encounters with militaries while also paying generous compensation for those that have been killed in a desperate move to shore up morale. But some of his commanders reportedly expressed their preference for "taking care of and encouraging the living" while also prioritizing those that have put in time in killing for the group. The commanders are accusing Shekau of directing the money at expenditure lines that will either benefit him or for which proper accountability will not be possible, like paying compensation for dead fighters whose relatives are not known.
Another source who is a staffer of an international NGO working in the region, not the one that provided the funds, disclosed that "an international NGO gave Shekau €5 million to share to his commanders and their fighters pending full arrangements for their surrender. But instead of being appreciative, the fighters rather condemned Shekau for his greed and they are gearing up for a show down."
A military source meanwhile said "Shekau is getting blind as such only the very close ones of his aides have access to him. The issue of €5 million is causing serious disaffection in their camps. We found out that the audio message he released was a sort of commitment to those who gave the money. He had to show that he is still in the fray and remains the contact they should deal with.
"Shekau has been receiving such funding in the past and he was never able to build his terror infrastructure beyond what is currently being dismantled. Our commanders have not concerned that he is still defrauding those sponsoring him, if there is any concern it is that we should be able to capture him before his own fighters kill him," the source said.